Our award-winning brand marketing, advertising and public relations expertise delivers results across New Jersey and around the world.
As your marketing agency, we have the knowhow to explore your competitive landscape, craft an effective brand strategy, then deploy multiple brand messages to your targeted markets through the smartest media available. That's what we do for each of our clients, whether they're global corporations or entrepreneurial start-ups.
Successful brands move people at the moments that matter most.

YEAR AVERAGE FOR LONGEVITY OF CLIENT-AGENCY RELATIONSHIP
YEARS TURCHETTE HAS BEEN DELIVERING AWARD-WINNING ADVERTISING, MARKETING AND PUBLIC RELATIONS
AWARDS FOR EXCELLENCE IN THE LAST THREE YEARS
POSITION ON NJBIZ ANNUAL LIST OF TOP 50 NEW JERSEY ADVERTISING AGENCIES
EXCELLENCE.
WE BRING IT
EVERY DAY.
At Turchette, we don't do ordinary. In fact, our clients have come to expect brand messaging and public relations content that lands with impact and measurable results. To achieve this, we bring excellence to everything we do… every day.
For decades, Turchette has been creating award-winning work and generating bottom-line results across a broad range of consumer and business-to-business markets. Headquartered in NJ, our team of marketing and public relations professionals delivers integrated marketing communications programs for clients with headquarters in more than a dozen countries across the globe. With a wall full of 50+ awards, a top-10 ranking in NJ, and an average client tenure of 15+ years, we know we're doing something right.
Looking for effective, measurable, peer-enviable results?
You've come to the right place.
TRUST
"You can trust us."
You've heard it a thousand times.
Unless trust is truly earned, it means nothing.
For over seven decades, clients have come to put their faith and trust in Turchette for all the right reasons.
We'll stand by you and provide the effective marketing tools and strategies you'll need to achieve market leadership.
You'll quickly discover we've got what it takes to make it happen.
TALENT
Who are these people?
Are they any good?
Our award-winning professionals are at the top of their game, with years of experience and an arsenal of tools to help your brand stand out.
You'll get to know us personally and then work with us directly to develop successful marketing and public relations strategies for your business.
No egos here.
Just an unmatched track record of success and a long list of happy clients.
TOGETHER
You can't do it alone.
Neither can we.
For marketing to be effective, it requires a trusted partnership.
We've discovered that developing close working relationships with our clients provides amazing results. In fact, Turchette has 5X the national average for length of client/agency relationships.
We'll learn from you, stand by you, and achieve great things together.
If that sounds good, just say "I do".
TURN UP
We'll give you a whole new reason to get excited about your marketing and public relations.
Sometimes communication strategies need to be authentically and unapologetically unique.
We'll help make your message a call to action that rides the edge and pushes the envelope.
At Turchette, we won't take you down the same old road.
Instead, we'll blaze trails and explore new technologies to position you for success.
Expect the unexpected at every turn.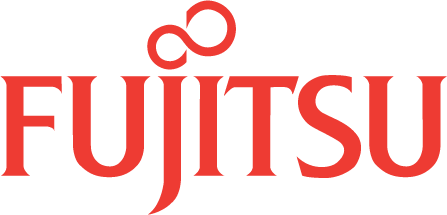 "The Turchette team are marketing geniuses. Excellent in all areas of marketing and PR… they are a valuable asset to our company."

"The Turchette team brought incredible energy, passion and creativity to our offering and within a few short months were generating more leads than my sales team could handle."

"If you're looking for a creative, strategic, and collaborative marketing partner… Turchette is the agency to choose."

"Excellent work and enjoyable to collaborate with. Their creativity generates an immediate impact."

"We saw immediate results in working with Turchette and we could not be more satisfied."

"Our search for a new marketing agency began with a list of contenders and ended with one, talented team…Turchette. We made the right choice by putting our trust in their award-winning team."