TURCHETTE RECEIVES GOLDEN THINKER AWARD FOR EXTRAORDINARY ACHIEVEMENT IN MEDIA RELATIONS
Based on a well written and widely published mat release created on behalf of its client, Fujitsu General America, Inc., Turchette was recently honored with the "Golden Thinker Award" for Extraordinary Achievement in Media Relations by the North American Precis Syndicate. The article entitled Hot Trends for Green Living garnered 3,892 local print and online placements — three times the national average for articles published via a third-party content distribution network. This exceptional media coverage puts it in the top one-quarter of one percent of all releases distributed to the media through NAPS, including releases for most Fortune 500 companies, over 100 associations, all top 20 PR firms and over 1,600 accounts in all. Green living and HVAC energy savings are clearly hot topics nationwide.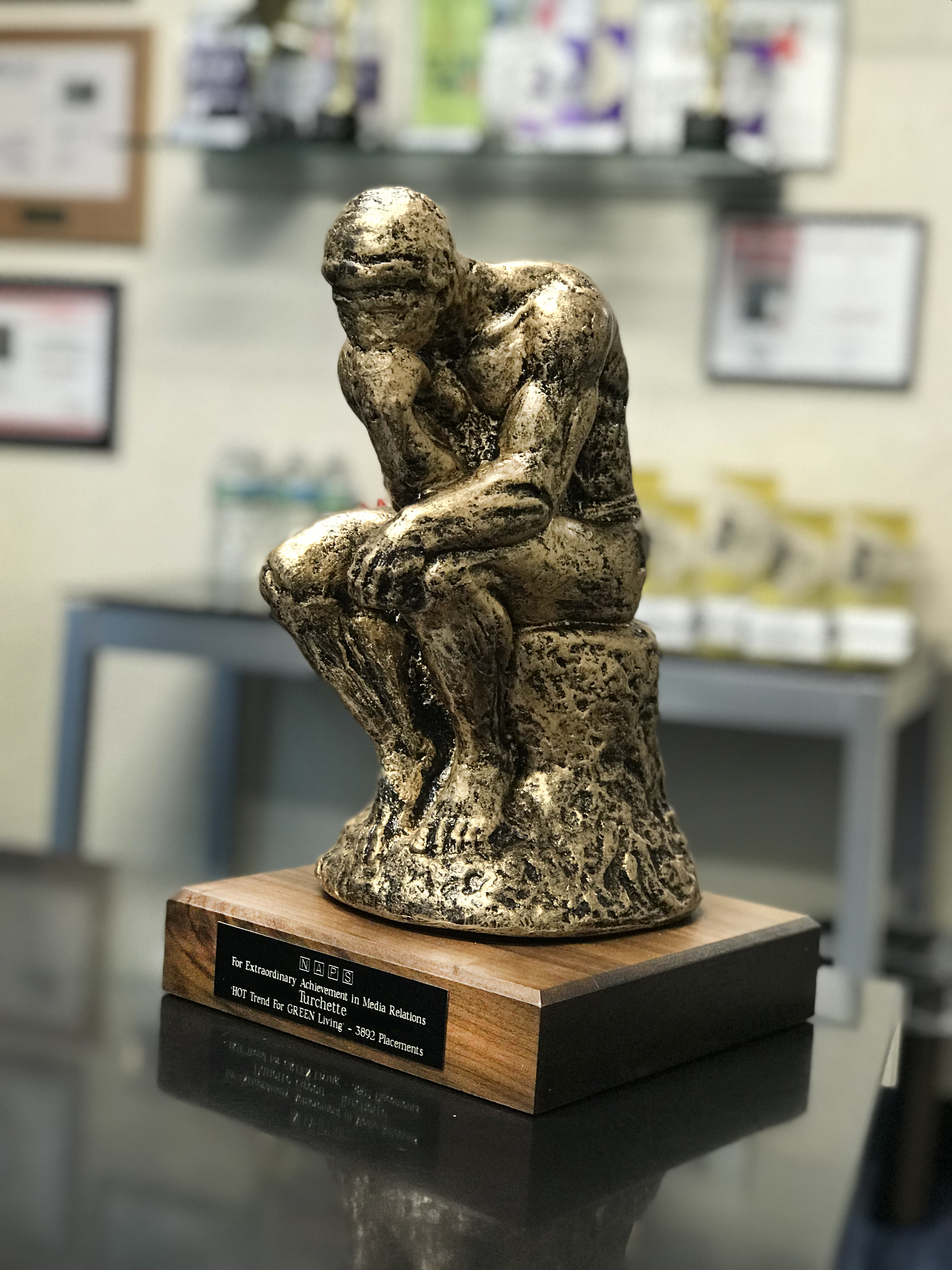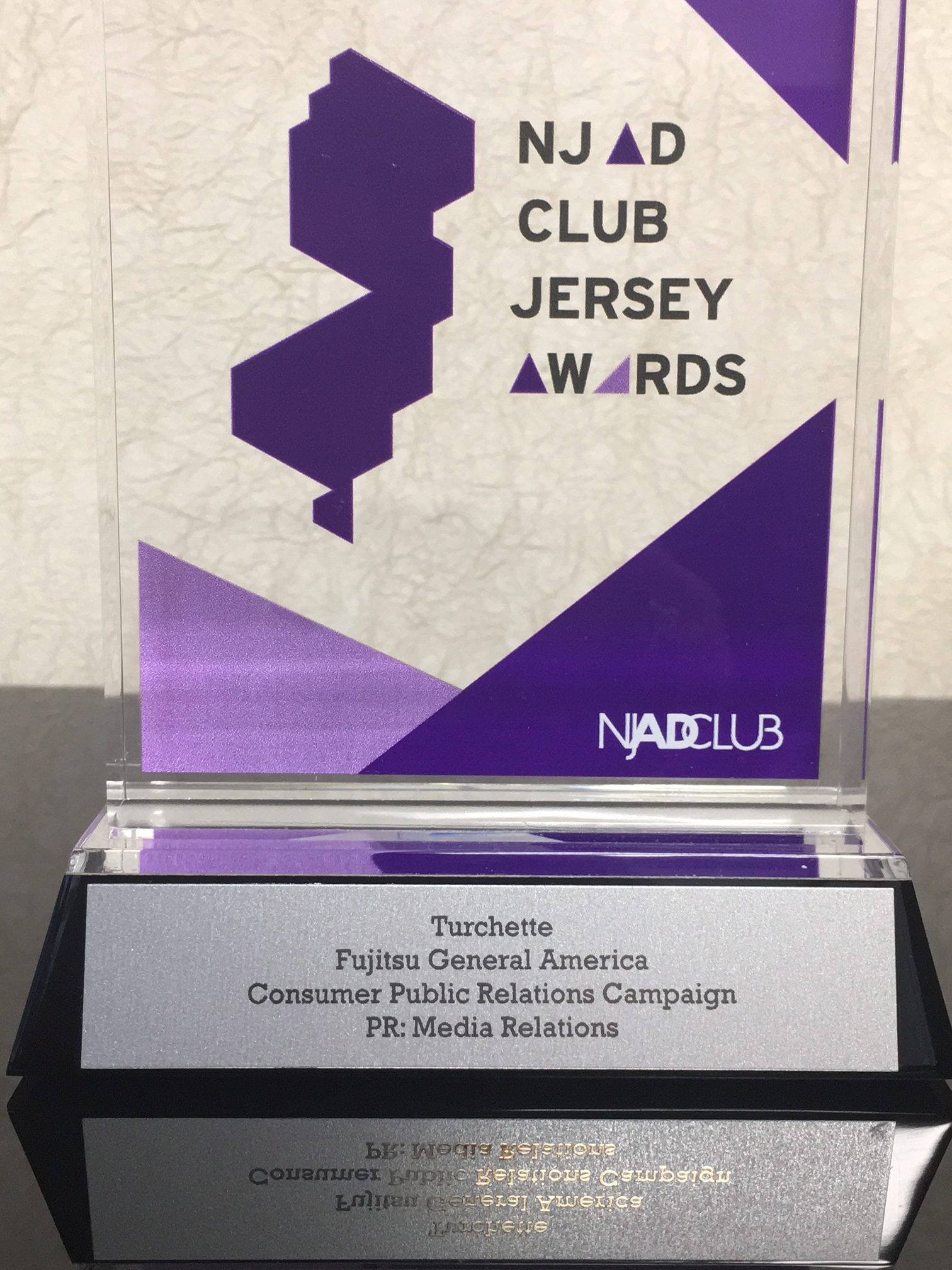 This NAPS award comes on the heels of a "Jersey Award" from the NJ AD CLUB for Turchette's Outstanding Consumer Public Relations Program for Fujitsu. Mat releases complement Turchette's aggressive broadcast, print and online PR initiatives as well as social media promotions and radio and podcast interviews. A strategic mix of traditional and new PR tactics have dramatically improved brand awareness for Fujitsu ductless mini-split heating and cooling systems. In fact, Google Analytics have shown a significant spike in traffic to the Fujitsu residential website in response to our PR placements and mat release distributions.
About Mat Releases:  
Mat releases are a cost-effective way for any company to tell a story that has broad consumer appeal and reasonably evergreen content. The company maintains ultimate control over the content, so key messages will always shine through. Unlike traditional news-based press releases, content styles that work well for this format are advice, facts, tips, lists, how-to and seasonal stories.
Mat releases are crafted to appear in local newspapers and online media outlets nationwide unedited and syndicated via a guaranteed placement service. They allow brands to leverage their own content, and the credibility of third-party content distributor, while reaching consumers on the local news sites they frequent daily. Mat release articles subtly blend relevant brand messages with educational or entertaining content. This old-school PR tool can help position your brand as a trusted expert with "news you can use". A typical story is 500 words in length, adheres to AP style and includes a photo, hyperlinks to editorial copy and incorporates SEO keywords.
The Backstory: 
The term mat release dates back to the 1950s and was once defined as a camera-ready, typeset black and white article with photo. Back then, newspapers were physically laid out and formatted and mat releases were printed on glossy paper and sent via snail mail. Nowadays, everything is digital and the process is much simpler. Although some local newspapers still rely on printed materials, mat releases are also distributed via eblast, custom DVDs, camera-ready repro proofs, downloadable files, RSS feeds and social media.
Today's mat release is a ready-to-publish, consumer-related article with associated imagery that print editors (both newspapers and magazines) as well as online media outlets, bloggers and social media influencers can use to supplement their own editorial content. With shrinking editorial staff at media outlets across the country and the proliferation of online publications anxious to populate their sites with relevant content, mat releases are a trusted source of free high-quality articles on a wide variety of topics. This PR tool is still a cost-effective means for marketers to educate consumers and increase brand awareness.