PUTTING AUGMENTED REALITY (AR) TO WORK FOR YOUR BRAND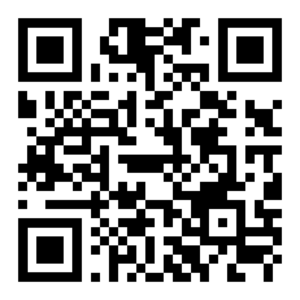 Scan with your phone for an AR experience
Right now, Augmented Reality (AR) is still mostly a novelty in the marketing landscape, but that is rapidly changing. As the technology grows and improves, the price barrier drops, making it a more affordable option for more brands. Subsequently, as the effectiveness of AR campaigns becomes more widespread, we will soon be engulfed with this new "reality." Plus, as younger generations enter the workforce, they will bring with them the social media filters and AR experiences to which they have become accustomed.
AR's "wow factor" alone contributes to its ability to surpass more traditional advertising platforms such as print, online, and television in terms of recognition. According to The Drum, AR can capture viewer attention for over 85 seconds, increase interaction rates by 20 percent, and improve click-through rates to purchase by 33 percent.
The current state of AR in marketing
With rising shipping costs, and logistical nightmares arising throughout the supply chain, AR has become a cost-effective solution for many companies to not only give their customers the opportunity to interact with their products on the tradeshow floor, but also take said products "home" with them. This opens a whole new way for companies to showcase and sell their innovations and provides a new and unique experience for customers to interact with those companies' products.
Some of the most recent AR-inspired experiences that brands are creating include:
Tradeshow product demonstrations
In-home customer product experiences
Technical product support
Interactive marketing campaigns
While many marketers are hesitant or simply aren't sure where to start, recent advances in the technology have opened the door for companies of all sizes to take advantage of this effective – and impressive – marketing tool. The beauty of AR is that you are only limited by your imagination, if you can dream it…AR can most likely make it happen.
Ultimately, as the media landscape changes and technology becomes more advanced, AR will become mainstream – much like how video killed the radio star, the CD replaced the 8-Track and Netflix took down Blockbuster.
Marketers at businesses of varying sizes will have more opportunities to implement this technology. When they do, they'll need to think creatively and innovatively about how they invest in it. That's where Turchette comes in – to help strategize, plan, and outline your AR project.
The time to explore AR is now.
If you would like to find out how this exciting technology can work for you and your brand, give us a call today and let's discuss how we can develop an effective Augmented Reality plan for you!