MARKETING FINANCIAL SERVICES TO MILLENNIALS
These days, keeping your bank's brand in the spotlight is more difficult than ever – so it is crucial to choose an experienced agency that develops the proper strategy, crafts the right messaging, and quickly puts your plans in motion. That's where Turchette comes in. For 70 years, banks and financial clients have trusted us to differentiate their brands, and promote their products and services in the marketplace…and our team delivers.  Turchette has done work for more banks and financial institutions than any other agency in New Jersey and are proud members of the NJ Bankers Association:
We've partnered with over 75 financial institutions in the region
We've managed over 800 bank grand openings
We know your products, services, rules and regulations, eliminating any learning curve, and
We know how to market to Millennials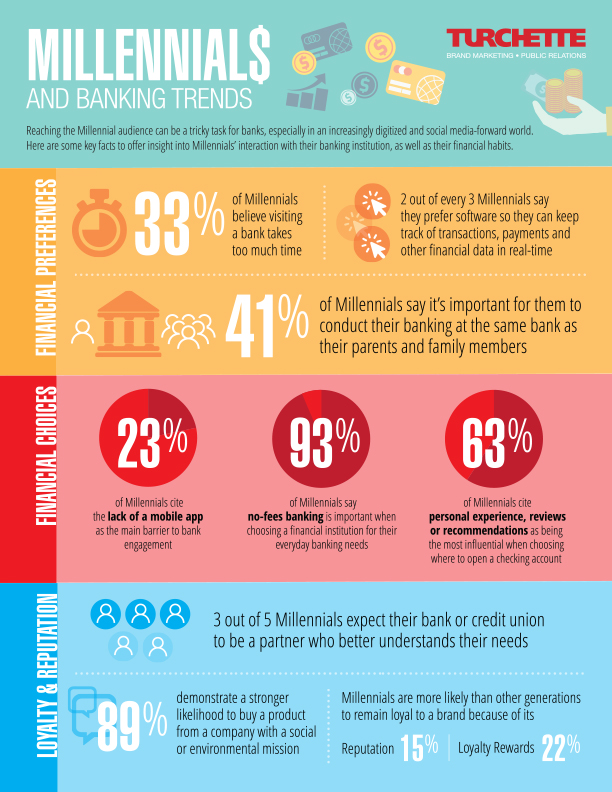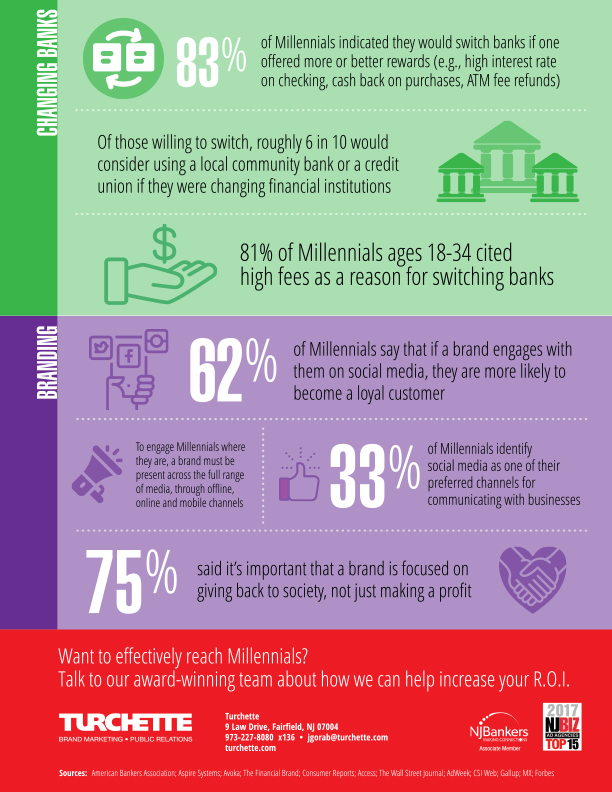 Click here to view samples of Our Work, including a case study describing how we helped one of our financial clients improve their corporate identity, enhance their brand awareness and attract millennials.  Click here to view a PDF of the millennial fact sheet above.