TURCHETTE RECEIVES INTERNATIONAL CREATIVE AWARD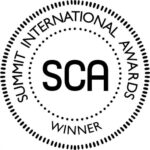 The results are in!  At the 27th Summit International Creative Awards, Turchette took home a bronze award for its impactful "Chairs" print ad which helped successfully launch Caregiver Support Services from CareScout. This year, there were more than 3,000 entries from 20 countries across the globe in 63 categories. Of the award-winners… approximately 6% were Bronze, 7% Silver, 1.25% Gold, and .001 were Best of Show. 
Over the past year, Turchette has earned 15 awards for various creative materials on behalf of CareScout, including print/digital advertising, public relations, videos and collateral.  The agency's creative and PR work has received worldwide, nationwide, statewide and industrywide recognition from four organizations. 
Summit International Association
Graphic Design USA
Service Industry Association
New Jersey Ad Club
The Summit International Creative Awards are judged based on:
The strength of Concept/Ideation/Big Idea (originality and uniqueness of approach, message targeting, and honing, the synergy between concept, copy, and layout/execution) 1-40 points
Quality of Execution (How well the idea was executed (visual appeal, the tone of voice, chosen media, placement, etc.) 1-20 points
Ability to Persuade (How well did the creative move the target audience closer to the action or encourage a change in thoughts) 1-20 points
Judges PowerPoints (used at the discretion of judges to boost certain submissions which they identify as exemplary – 0-5 points
Congratulations to the entire creative team and our collaborative partners at Genworth and CareScout!