TURCHETTE EARNS ADVERTISING EXCELLENCE AWARD FOR FUJITSU PRINT AD
Based on a readership survey conducted by Readex Research, the Fujitsu print ad below (created by Turchette) had the highest "saw" AND "read" score of all junior page print ads in the 8/20/18 issue of The NEWS — a tabloid-size trade publication reaching HVAC professionals. In addition, based on ALL 20+ ads in this issue, the "Protect Your Business" Fujitsu ad ranked #2 for recall. The humorous headline and visual combination was definitely a page-stopper. Two thirds of all readers surveyed remembered seeing the ad.
Sub-headline:  Make Sure You're Covered with a Full Line of Innovations Solutions, Training and Support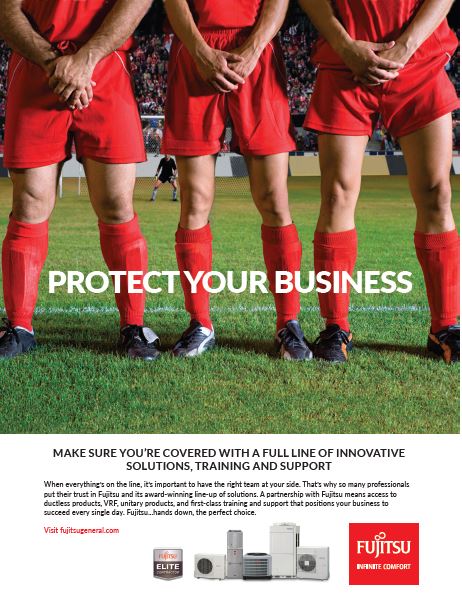 About Turchette:
Turchette is a full-service brand marketing and public relations agency located in Fairfield, NJ. For the fifth consecutive year, Turchette is among the NJ BIZ Magazine's annual list of Top Advertising Agencies in New Jersey.  Their current ranking puts Turchette at #11, based on capitalized billings.