TURCHETTE DONATES TO WOUNDED WARRIOR PROJECT AND PARTICIPATES IN VETERAN'S DAY 5K WALK  
Turchette and its client, Fujitsu General America, share a common passion: supporting worthy causes that are near and dear to their hearts, including those that honor the courageous men and women who have served in the U.S. military.
To honor and empower injured veterans and their families and to help Fujitsu achieve its fundraising goals, Turchette made a generous corporate donation to the Wounded Warriors Carry Forward 5K program. In addition, the Turchette staff who help create advertising, PR and marketing materials on behalf of Fujitsu, participated in a Veteran's Day 5K Walk on Law Drive in Fairfield, NJ.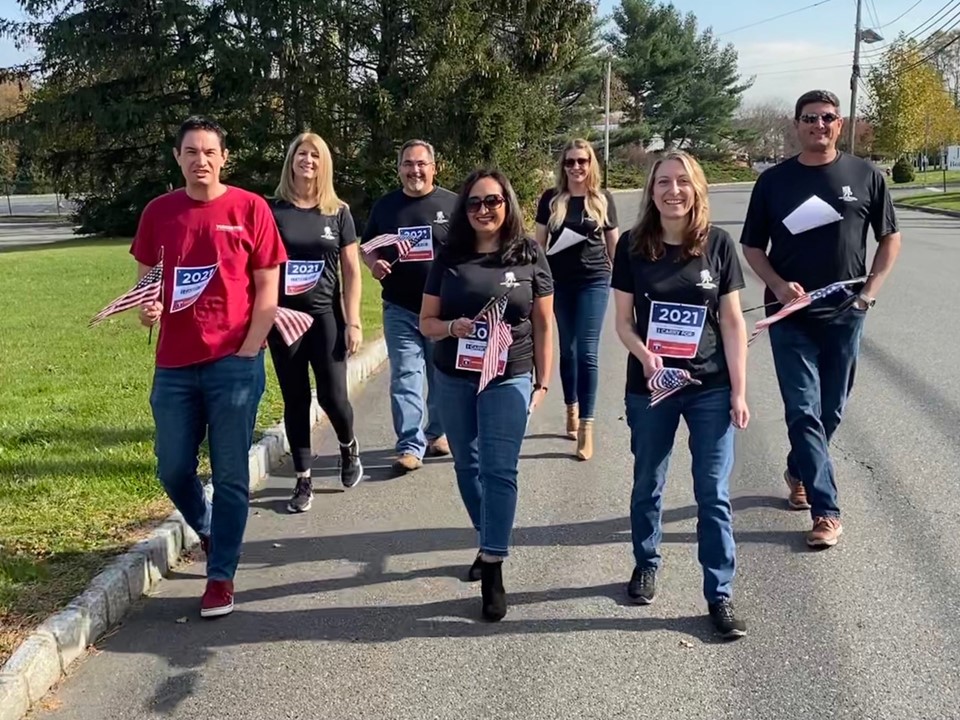 As a proud sponsor of the 2021 Wounded Warrior Project Carry Forward 5K Virtual Event, Fujitsu General's fundraising efforts help WWP continue to provide life-changing programs and services, including mental health, career counseling, and long-term rehabilitative care — improving the lives of millions of warriors and their families. The goal is to transform the way America's injured veterans are empowered, employed and engaged in our communities.  In 2020 alone, the Wounded Warrior Project:
helped 1,800+ warriors and their family members achieve meaningful employment with veteran-friendly employers
delivered 190,000+ hours of in-home care to the most severely injured warriors
provided 52,000+ career coaching services including resume review and post-placement counseling
gave 21,400+ emotional support calls to warriors and their family members
If you'd like to help support the WWP Carry Forward 5K via the Fujitsu Cares initiative, click here to learn more.