PINKTOBER: TURCHETTE SUPPORTS NATIONAL BREAST CANCER AWARENESS MONTH (BCAM)
Unless you've been asleep in the Catskill Mountains of NY for the past 20+ years like Rip Van Winkle, you undoubtedly know that October is National Breast Cancer Awareness Month (NBCAM) and that a pink ribbon – and the color pink in general – is often used as a symbol of hope and courage to express moral support for women with breast cancer. This annual, international health campaign was started in 1985 to raise awareness and funds for research into the cause, prevention, diagnosis, treatment and cure for breast cancer.
In support of, and as a reminder of, those affected by breast cancer, this year Turchette employees in the NJ office put a pink ribbon on our refrigerator with the name(s) of their family, friends, relatives, and neighbors who are either battling cancer, in remission, have passed — or are survivors!  In addition, Turchette made a donation to the American Cancer Society on behalf of each employee to support the Making Strides Against Breast Cancer initiative. Those donation slips are on our fridge as well.
On Friday, October 10th, our employees also participated in a "PINK OUT" by wearing pink clothes to work, enjoying pink drinks/snacks and decorating the office in pink. Even our kitchen sponges, dish towels and detergent are pink! We got a little carried away with the pink snacks, too — and may need to hit the gym to burn off the "pink" calories consumed throughout the month.
To show our support on social media during "Pinktober", we added a pink ribbon in front of our company logo (being careful to strictly adhere to our corporate branding guidelines) — and some of our employees made generous donations to various charities.  Small gestures from big hearts… Turchette Cares.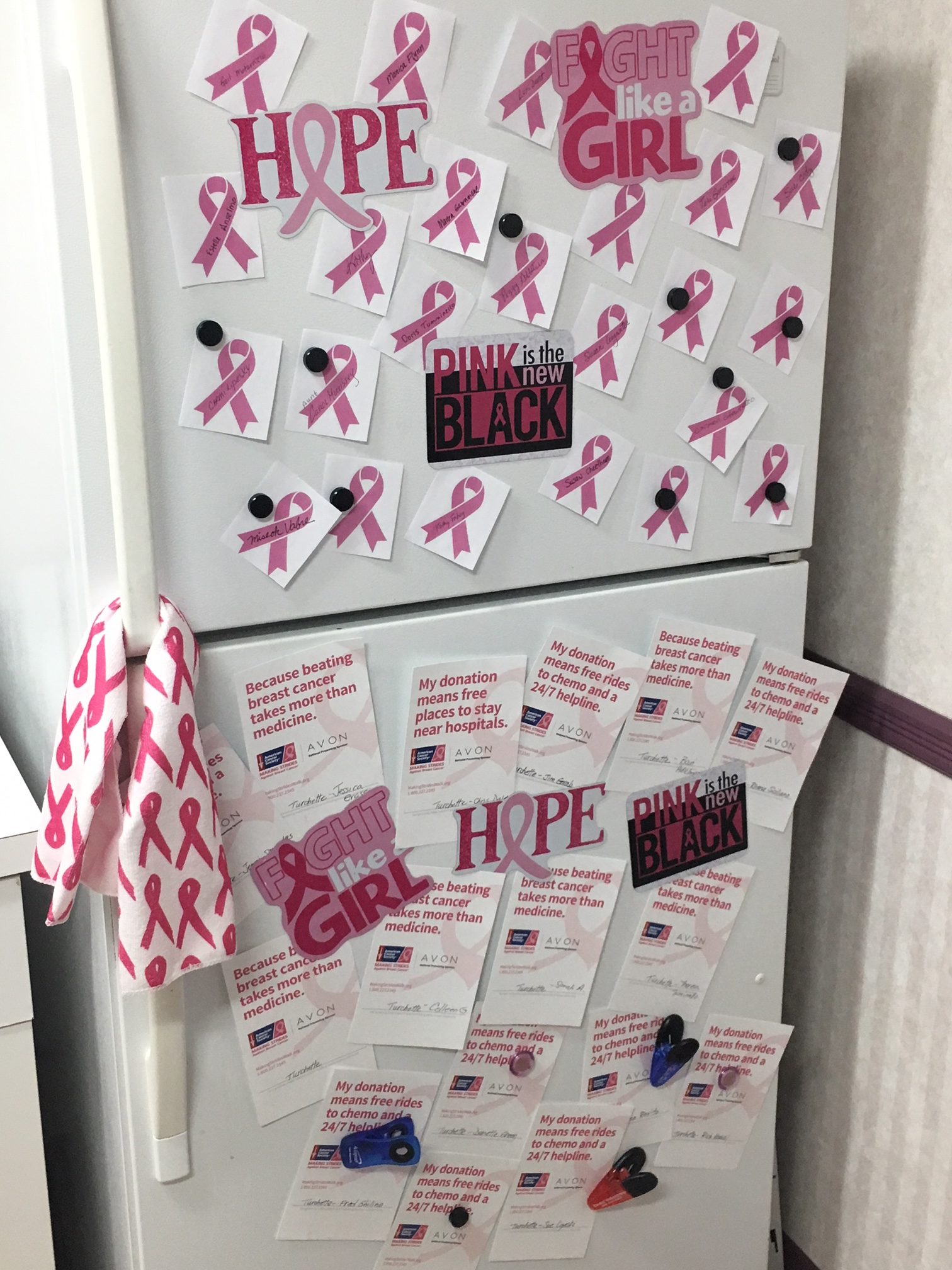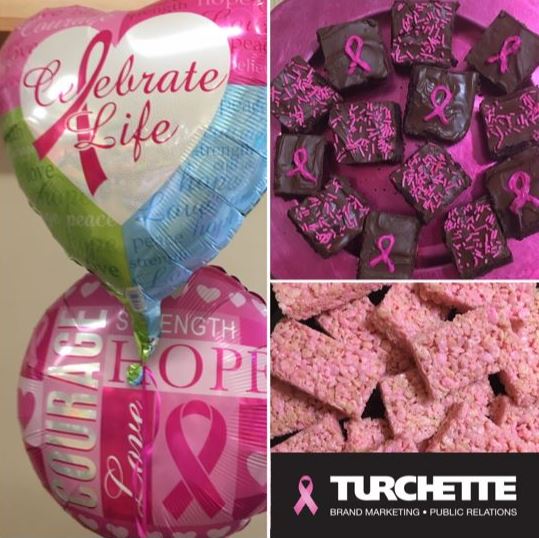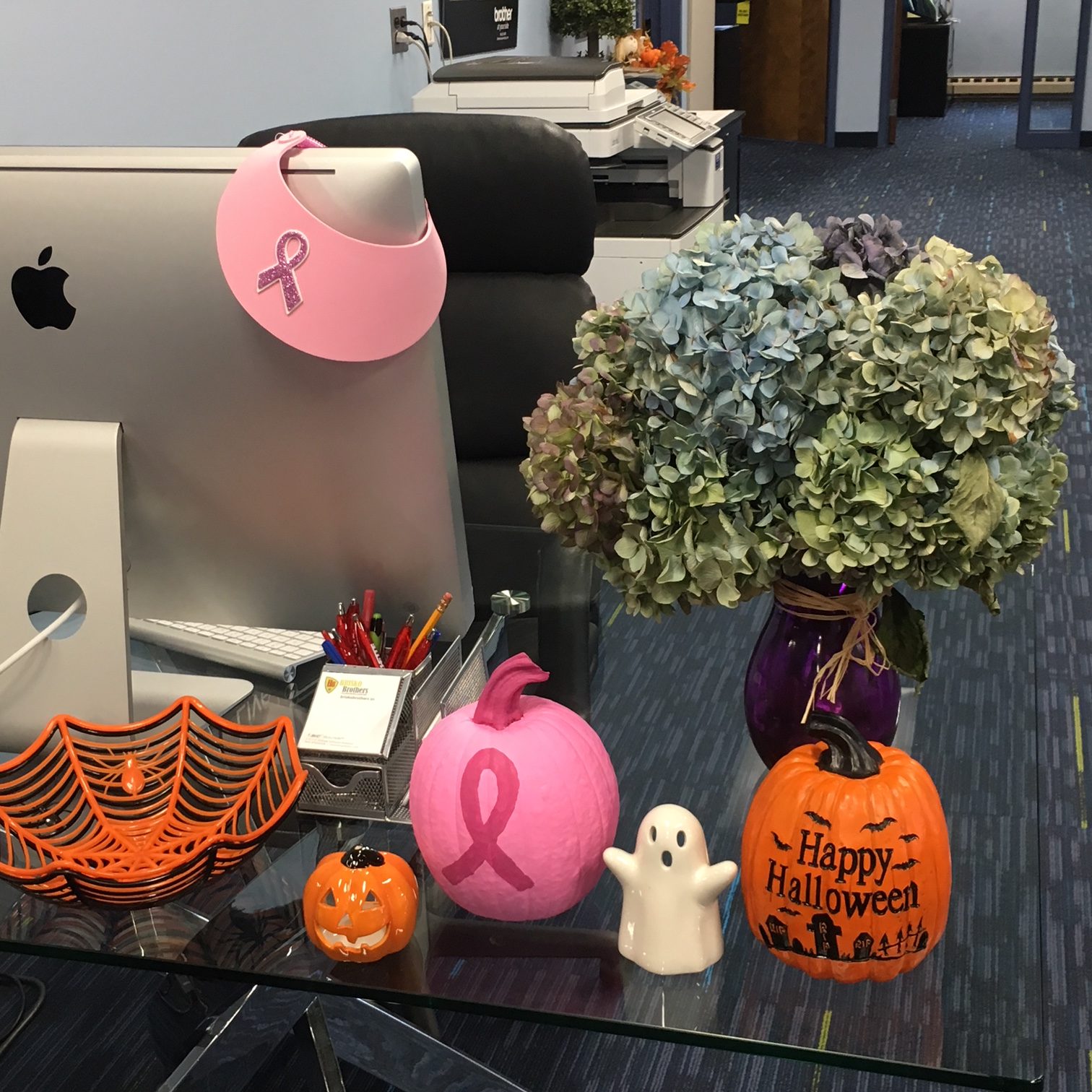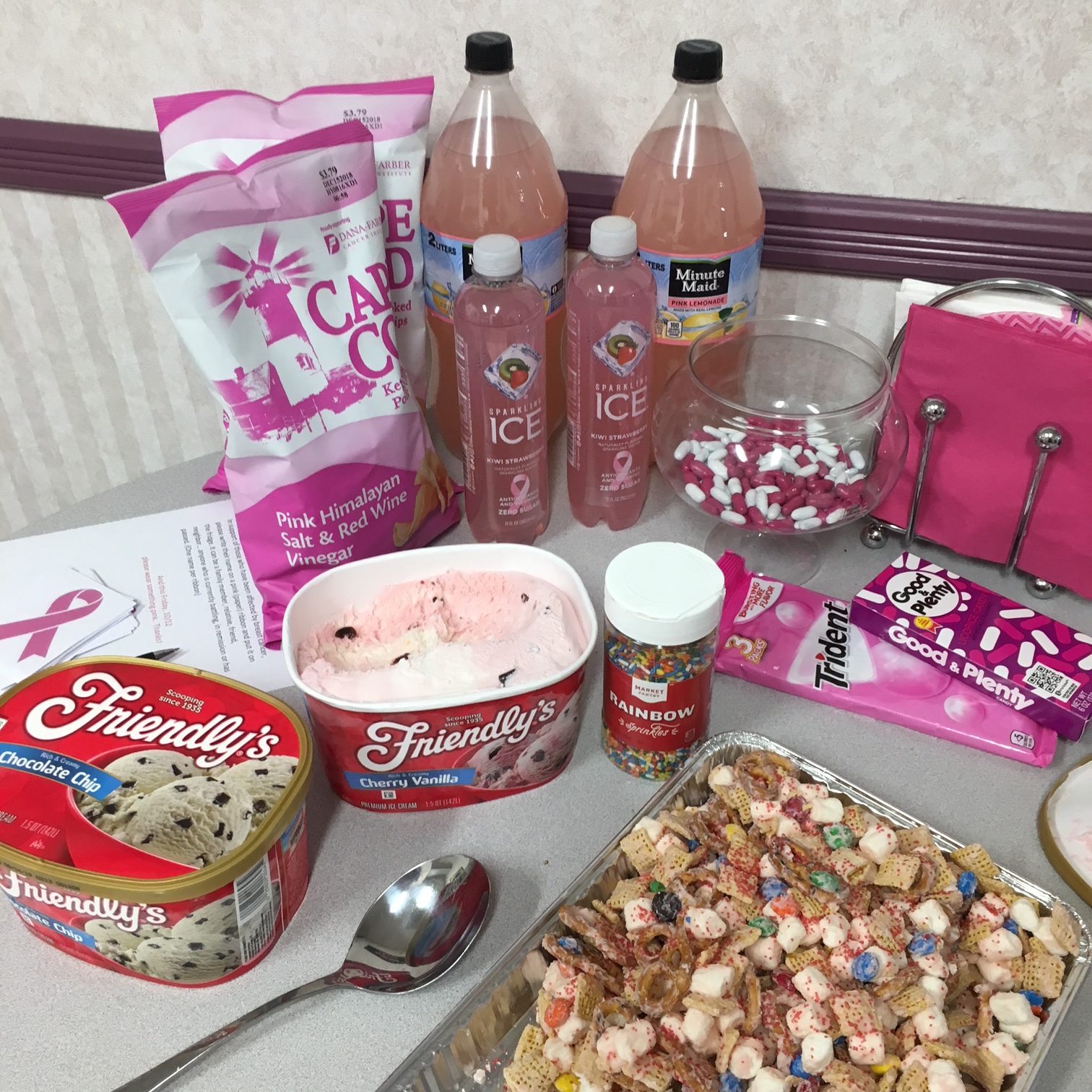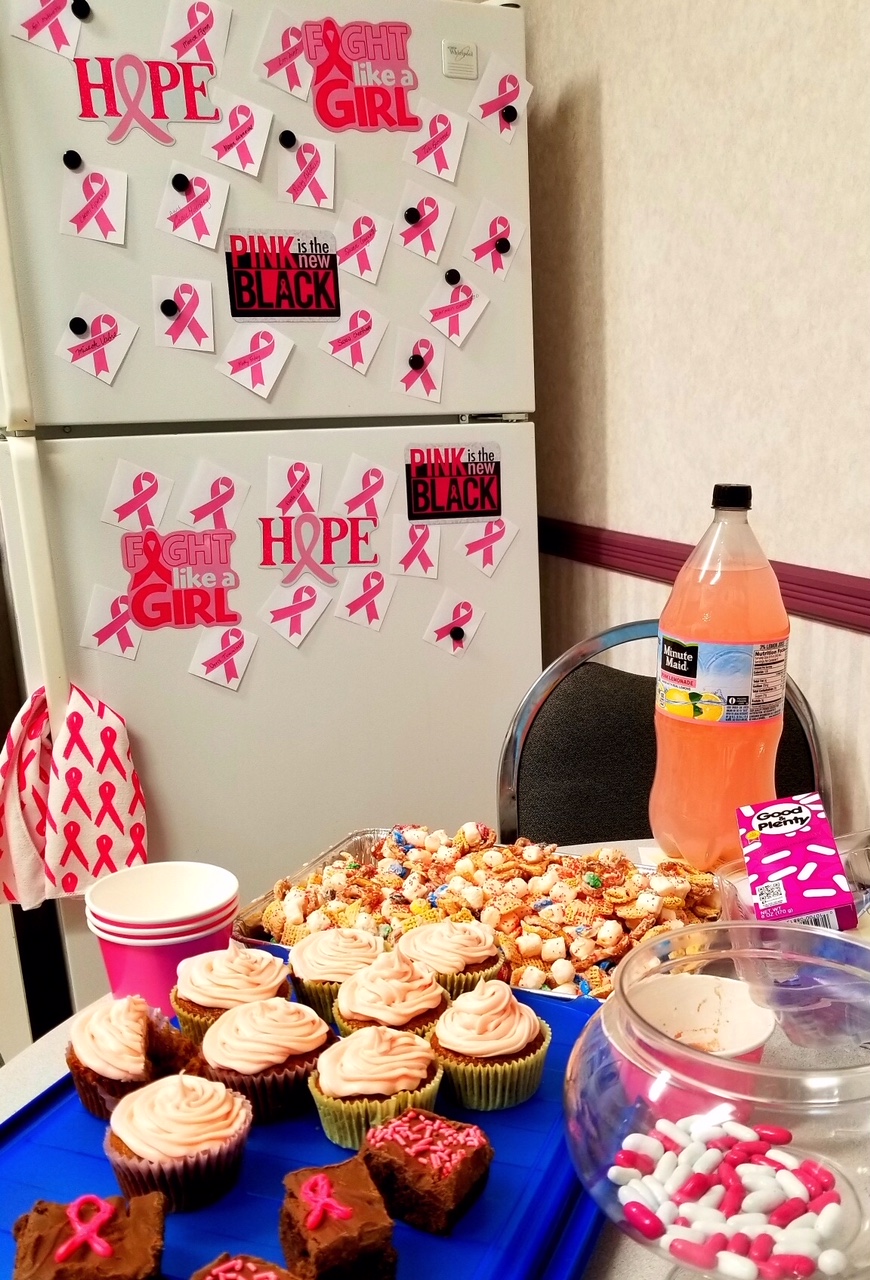 #Pinktober #PinkOut #BreastCancer #NBCAM #TeamTurchette #BreastCancerAwareness #GiveBack