Client Testimonials
What some of our clients have to say about Turchette.

"Jim and the Turchette team are marketing geniuses. I've worked with them on strategy, media planning and buying, branding and PR. Their performance has been excellent in all areas and they've been a large asset to our company. I would highly recommend Turchette."
Erin Mezle
Director of Marketing 
Fujitsu General America, Inc. 

"Sutherland Packaging has seen immediate results in working with Turchette and we could not be more satisfied. They addressed our short-term needs, while also constructing a long-term branding program that worked within our budget.  Our company has a remarkable story…Turchette gave us the words and the means to tell our story to the world."
Paul Yost
CEO
Sutherland Packaging


"Our search for a new marketing agency began with a list of contenders and ended with one, talented team…Turchette. They immediately connected with our staff and without hesitation, they began putting in place the building blocks of our new brand image. With Turchette's deep expertise in banking, there was no learning curve and we hit the ground running with a range of new initiatives. Simply put, we made the right choice by putting our trust in Turchette."
Henry Ingrassia
President, CEO
Glen Rock Savings Bank


"Hello Jim and staff……. just a brief thank you for all of your hard work and for coming through for me on all of the last minute things that always come up before trade shows! Thanks to you and your staff for your assistance, expertise and patience. It's always a pleasure to work with you, and look forward to the next event. If anyone out there is looking for a great advertising agency and the right people handling their advertising and marketing needs, you definitely are the one! All the best to you always!"
Maria Benanti
Executive Assistant Sales/Marketing
MG AMERICA, INC.

"The team at Turchette are super creative, amazingly responsive and always working for us. They have an uncanny ability to make you feel like you are their only client as they are absolutely focused on making things happen! They truly "get" who we are and the vision of where we want to go. A big piece of the Turchette magic, happens as their creativity and passion for marketing kick in to keep us focused on the path we designed together in our initial meetings."
Mary Walker
Director of Operations at Vision Associates Inc.
Greater Chicago Area

"I cannot recommend the team at Turchette enough. They were given an insurmountable task to; rebrand our company, generate a full portfolio of sales collateral, create a new website, new trade show booths AND pull together a strategy for PR and Marketing for the whole year. Quite the challenge, and they did it in a matter of weeks. This is a testament to the team's organization, sense of timeliness and breadth of talent."
Andrew Vale
Corporate Strategy & Development at Platinum Press
Greater New York City Area

"I have been working with Jim for over 10 years. I have used The Turchette Agency for all our print ads with many compliments from our customers. I have used them for our new business cards, sample kit design, web design and even for guidance in deciding which trade shows to exhibit in. Jim and his entire staff are creative, helpful and above all, very easy to work with."
Carol Gambsy
Director of Sales at James Alexander Corp
Greater New York City Area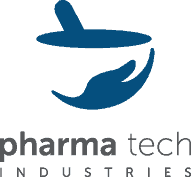 "Turchette has done an excellent job of offering creative solutions for our advertising, PR and branding needs in an efficient and cost effective manner. Jim Gorab and his staff offer hands-on service and a can do spirit!"
Carl Oberg
President and CEO at Pharma Tech Industries
Athens, Georgia Area